"5 – Can people change when they realize what they've lost – Stars?"
This book wrecked me.
This book, as in as so many of Natasha Ander's books is one of misunderstanding, confusion, and miscommunication.
This book really stuck with me because I became emotionally involved.
I related to the characters, in
particular, Libby who was raising her daughter by herself and trying to do the absolute best by her all by herself.
I was reading it and crying so hard, that I couldn't see the words on my kindle at the end of the story, that I had to stop and get a coffee so I could finish the book.
Okay, let's start by saying that this book runs parallel with "More Than Anything" https://www.goodreads.com/book/show/42994451-more-than-anything
I think you can read this book as a standalone, BUT you would benefit greatly by reading "More Than Anything", so you would understand what the bet was they refer to in the story and what it did to Harris and Tina, and why their relationship was so volatile, even after 10 years.
I have to admit, I absolutely hated Greyson at the end of "More Than Anything".
He reminded me so much of Dante Damaso from "A Ruthless Proposition" https://www.goodreads.com/book/show/25896664-a-ruthless-proposition?ac=1&from_search=true.
(I despised him too).
I thought he deserved every which way Libby was treating him.
I had Absolutely no compassion or remorse for how she was treating him because she trusted him once with her heart, and he trampled all over it.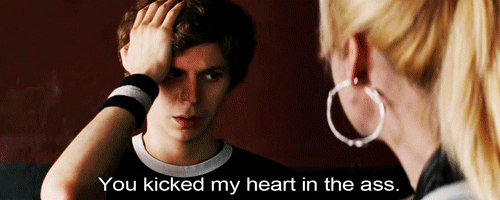 BUT, once again Natasha Anders has an amazing talent of letting her readers see the other protagonists point of view.
How Greyson was ostracized, made fun of, and excluded from social interaction. He just didn't "tick" as other people did.
We are able to see how Greyson felt, what he experienced, how he grew up not making friends and trusting people easily because he was so reserved and quiet.
It certainly doesn't forgive what Greyson thought or how he acted, but it explains "why" he acted the way he did.
Now, he has to fight for his daughter and his wife, and he'll do anything to do right by them.
His journey to forgiveness, reconciliation, and FINALLY admitting love was SO worth the battle and wait.
I highly recommend this book, but I recommend that you read "More Than Anything" to totally enjoy and understand the dynamics of the story and the characters involved.
Pre-Order Links
"I voluntarily read an ARC of this book which was provided by the author in exchange for an honest review."