Release Blitz and Review
Space, the second book in the all-new Laws of Physics Trilogy from Wall Street Journal and New York Times bestselling author Penny Reid, is available now!
Synopsis
One week.
Private cabin.
Famous physicist.
Still an unrepentant slacker.
What's the worst that could happen?
Mona's meticulously planned allotment of relaxation is thrown into chaos by the unscheduled appearance of her older brother's band of friends, including the one person she'd hoped to never face again. Abram still makes her feel entirely too much, which is one of the reasons she disappeared after their one week together. But now, trapped on a mountain of snow and things unspoken, Mona will have to find a way to coexist with Abram, chaos and all.
Laws of Physics is the second trilogy in the Hypothesis series; Laws of Physics parts 1 (MOTION) & 2 (SPACE) end with a cliffhanger.
Let me start by saying that I know, I KNOW, that I should NEVER start a Penny Reid book in the late afternoon. I know this since I read all her books. (Not unless I'm at home alone, not having any motherly-wifey-worky commitments.)
But, that is exactly what I did.
I thought I was being such a smarty-pants and convinced myself that I could put the book down after supper. Spend some quality time with my husband, and that I'd "save" the book and finish it tomorrow.
I went to bed (I consciously left my kindle in the kitchen) knowing that I would be tempted to get up in the middle of the night, dim the light on my kindle, and read under the covers until; a) I fell asleep or; b) I finished the book (probably around 4 am…been there-done that).
What happened instead, as you can imagine is much worse.
I woke up about 4 times throughout the night thinking about the different scenarios as to what would happen between Mona and Abram.
All of these scenarios were the worst-case, of course. Doomsday-apocalyptic even…poor Mona and Abram. The things you went through in my mind. (I think I do this in an effort to prepare myself for the worst and the cliffhanger ending that I knew was coming.)
I finally was able to finish Space this afternoon, and I LOVED it (your scenarios are way better than mine, Penny! That is why you're the Overlord, and I'm a mere minion. 🙂
Brilliantly written and executed!
I was so scared and worried about how Abram was going to deal with Mona.
Would he be vengeful?
Would he seek retribution?
He was obviously distraught.
He thought he was made a fool of by Lisa and Mona. A big joke.
I am glad that he did ask "why"?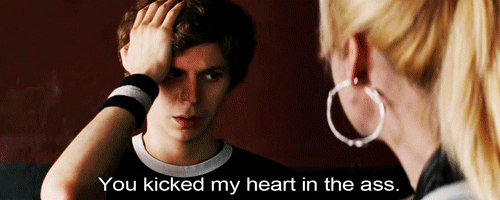 In true Penny fashion, she was true to her characters.
They were smart, kind, honourable, real and quirky.
Mona-
Abram-
I think one of my most favourite scenes I've ever read is when Mona asked to hear Abram's heartbeat.
To me, this is perhaps one of the most intimate scenes I've read because of its purity, trust, and softness.
I LOVED Mona and Abram together!
I can't wait to see what happens next!
The anticipation is killing me (not really, but it's causing a little discomfort).
I've pre-ordered the next book so that I can read that puppy as soon as it lands in my kindle.
Kudos Penny for another great story!
Download your copy today!
Amazon: https://amzn.to/2SL7P09
AppleBooks: https://apple.co/2WOXsrj
Amazon Worldwide: http://mybook.to/SpacePR
Nook: http://bit.ly/2I1Rekw
Kobo: http://bit.ly/2GzSvwS
Google Play: http://bit.ly/2RRny94
Amazon Paperback: https://amzn.to/2tfBT5C
Start the series today!
Motion
Amazon: https://amzn.to/2T5iZto
AppleBooks: https://apple.co/2QYvTaB
Amazon Worldwide: http://mybook.to/Motion
Nook: http://bit.ly/2R1mpvn
Kobo: http://bit.ly/2ASuOfq
Google Play: http://bit.ly/2DoH8pv
Amazon Paperback: https://amzn.to/2T4ebo9
Pre-order the highly anticipated conclusion today!
Available April 15, 2019
Time
Amazon: https://amzn.to/2Gk59Aq
AppleBooks: https://apple.co/2MYQ73J
Amazon Worldwide: http://mybook.to/TimePR
Nook: http://bit.ly/2TFwsIH
Kobo: http://bit.ly/2RTODZD
Google Play: http://bit.ly/2Sm1Zmu
Amazon Paperback: https://amzn.to/2WSQbXe
Meet Penny Reid:
Penny Reid is the New York Times, Wall Street Journal and USA Today Best Selling Author of the Winston Brothers, Knitting in the City, Rugby, and Hypothesis series. She used to spend her days writing federal grant proposals as a biomedical researcher, but now she just writes books. She's also a full time mom to three diminutive adults, wife, daughter, knitter, crocheter, sewer, general crafter, and thought ninja.
Connect with Penny:
Facebook: http://bit.ly/2AXQQxj
GoodReads: http://bit.ly/2sCQ1pi
Instagram: http://bit.ly/2W67eow
BookBub: http://bit.ly/2U3dKdW
Amazon: http://amzn.to/2lakzsD
Twitter: http://bit.ly/2FDLziw
Pinterest: http://bit.ly/2sDBr0u
Stay up to day with Penny by joining her mailing list: http://bit.ly/2szN34G